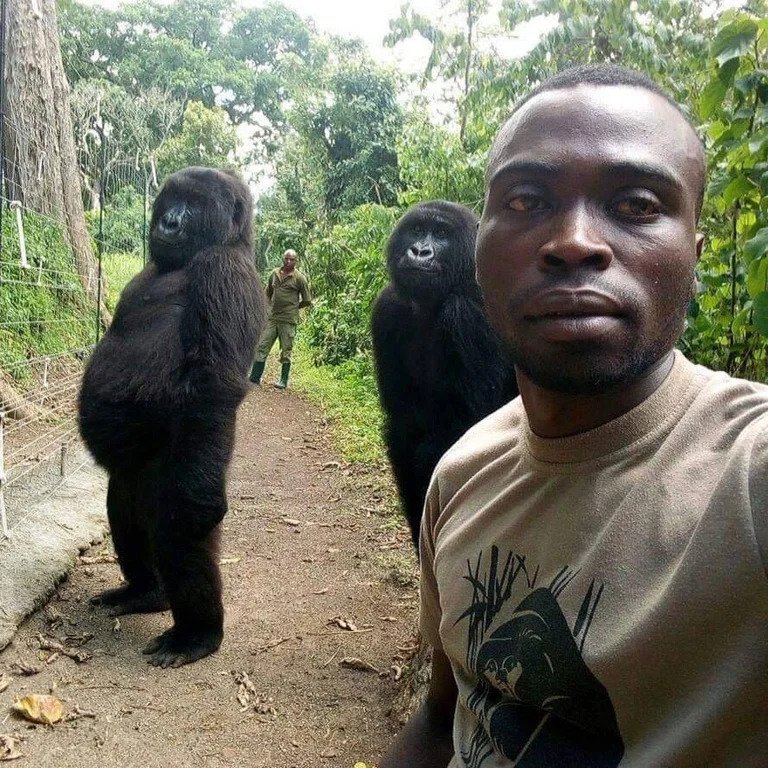 Park ranger takes a selfie with the orphaned gorillas Nkakazi and Ndeze
The image was taken at a gorilla orphanage in Virunga National Park, DR Congo, where the animals were raised after poachers killed their parents.
The gorillas were just two and four months old at the time.
Because they've grown up with the rangers who rescued them, Mr Mburanumwe added, "they are imitating the humans" – and standing on two legs is their way of "learning to be human beings".