Interesting
April 9, 2019 | No Comments » | Topics: Interesting |
April 3, 2019 | No Comments » | Topics: Interesting |
A bodybuilding enthusiast named GermanLifter decided to conduct a social experiment to see how much easier life was for attractive dudes.
He created a Tinder profile using photos of a male model.
He wrote:
"I made a fake tinder profile just to see how well a male model compares to the rest of us," he wrote. "The results are unbelievable. Every single girl I swipe yes to has been an instant match. There hasn't been a SINGLE time where I have swiped yes, and there was no match."
He went onto say:
"I knew it would be successful, but I'm still in shock of how slooty these girls are/what they will do for this brah's dick (srs). I can literally say ANYTHING and still get their #. The girls often initiate first and respond immediately when I send a message. Admittedly I did get turned down a few times only because I opened with stuff like "let's fukc" (srs). Also I have absolutely zero game. I wasnt even trying, just sending random bullshiit that came off top of my head but it doesnt matter"
April 2, 2019 | No Comments » | Topics: Facts |
Sergeant Dipprasad Pun, a Gurkha soldier who single-handedly held his post against dozens of oncoming Taliban; after firing 250 machine gun rounds, 180 SA80 rounds, throwing 12 grenades and one claymore mine, 30 Taliban lay dead around him (article)
"As Pun defended his position, one Taliban fighter climbed the side of the tower adjacent to the guard house, hopped on to the roof and rushed him. Pun turned to take the fighter out, but his weapon misfired. Pun grabbed the tripod of his machine gun and tossed it at the Taliban's face, which knocked the enemy fighter off of the roof of the building. Pun continued to fight off the assault until reinforcements arrived. When it was all said and done, 30 Taliban lay dead.
"'At that time I wasn't worried, there wasn't any choice but to fight. The Taliban were all around the checkpoint, I was alone,' he told the crowd gathered at the ceremony. 'I had so many of them around me that I thought I was definitely going to die so I thought I'd kill as many of them as I could before they killed me.'
"In all, he fired off 250 machine gun rounds, 180 SA80 rounds, threw six phosphorous grenades and six normal grenades, and one claymore mine."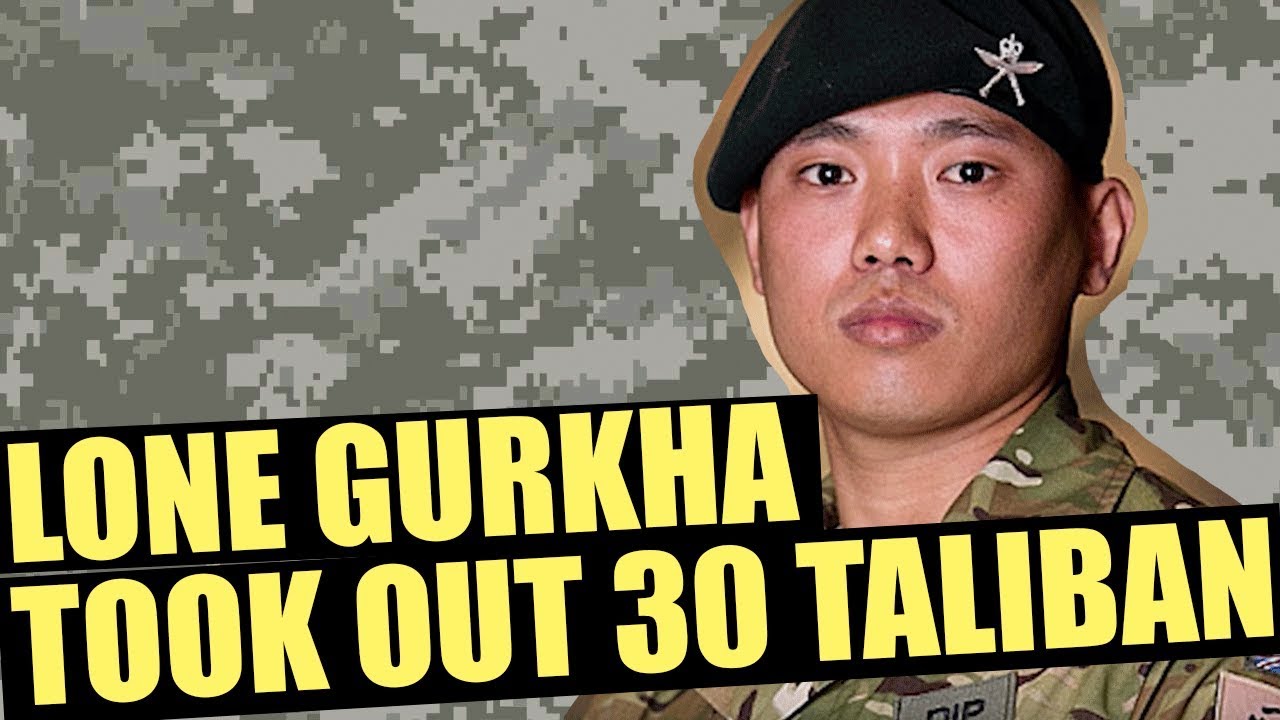 April 1, 2019 | No Comments » | Topics: Fascinating |
Afghanistan, 1970 vs. 2000s.
March 28, 2019 | No Comments » | Topics: History |
WW1 French trench raider, 1915
These soldiers would sneak out of their own trenches at night, often covering themselves in burn cork to darken their uniforms and exposed skin, silently creeping towards the enemy trench so that they could slit the throats or bash in the heads of the enemy whilst they slept. They would wreak havoc throughout the enemy position, using knives and clubs to maintain minimal noise, and carrying grenades which they would throw into sleeping quarters when they left. The fear factor of that no one could sleep safe, knowing that the enemy sent men like this.
March 27, 2019 | No Comments » | Topics: Answers, Interesting |

Where do sexual fetishes come from and why do we have them?
As long as we're properly separating out "fetish" (a trigger needed to experience sexual pleasure) from "sexual orientation" (who or what we are sexually attracted to), it's largely psychological, based on early connections between sexual pleasure and a specific thing or experience.
One sociology professor of mine told a story of a man he had once counseled who had a doorknob fetish. He was unable to experience any sexual pleasure without holding onto a doorknob, and he kept boxes of them under his bed which, needless to say, was causing some friction in his marriage. Tracing it back, they realized that growing up, he'd had to masturbate in secret or risk being severely punished by his overly religious mother. Gripping tight to the doorknob to keep his mother from unexpectedly entering while he masturbated formed a lasting association that took decades to unravel.
March 26, 2019 | No Comments » | Topics: Fascinating |
Crack pipes are sold as fake flowers in a glass tube at convenience stores
Love Roses on Amazon: Customers Who Bought This Item Also Bought: Chore Boy, pyrex tubing, glass tubing cutter, glass pen tubes, cigarette lighters, tobacco pipe screens, cigar lighters, digital scale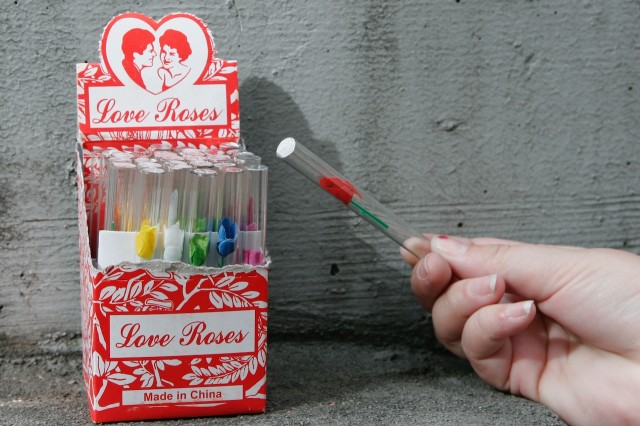 March 20, 2019 | No Comments » | Topics: Answers |

What's it like to have big boobs?
My breasts aren't enormous to the point of looking disproportionate to my body, but they are definitely very large, and I've gotten a lot of comments from people because of them.
I remember when I first started getting boobs, I hoped for cute, perky, small ones like the kinds I saw on strong female characters in movies and TV shows. Big-breasted women were always the dumb, overly-sexualized bimbos in the media.
So when my boobs reached DD status by the beginning of high school, I was far from pleased. I remember people I knew, especially my mother, commenting on my boobs a lot, and so I began hiding then under baggy T-shirts and sweaters. I didn't like how sexualized I became just for wearing a V-neck in public, while my sister could wear flimsy spaghetti straps without a problem. People stared at me a lot, both men and women. It didn't feel good.
March 19, 2019 | No Comments » | Topics: Facts |
There was a Russian woman named Mariya Oktyabryskaya whose husband was killed by Nazi's in WW2, so she sold her house for a tank. With permission from the Soviet union, she went to kill Nazi's with her own tank, avenging her husband death. (article)
"My husband was killed in action defending the motherland. I want revenge on the fascist dogs for his death and for the death of Soviet people tortured by the fascist barbarians. For this purpose I've deposited all my personal savings – 50,000 rubles – to the National Bank in order to build a tank. I kindly ask to name the tank 'Fighting Girlfriend' and to send me to the frontline as a driver of said tank."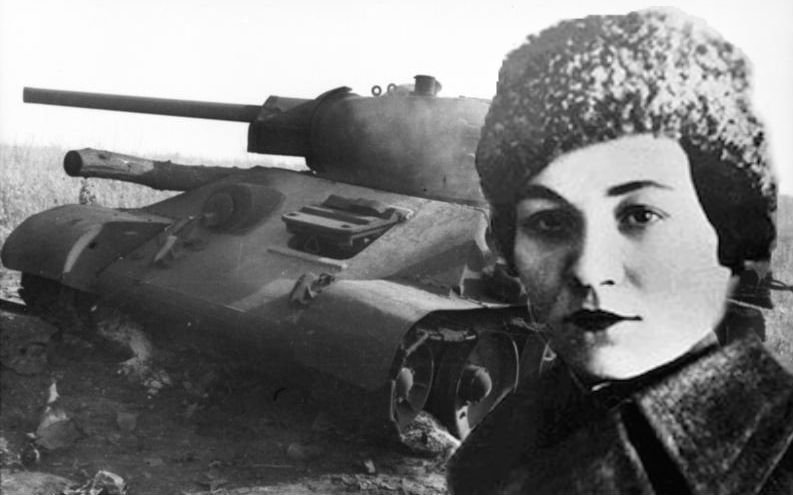 March 18, 2019 | No Comments » | Topics: Fascinating |
Kylie Jenner (same day on Instagram vs on TV)