Interesting
April 25, 2018 | No Comments » | Topics: Answers |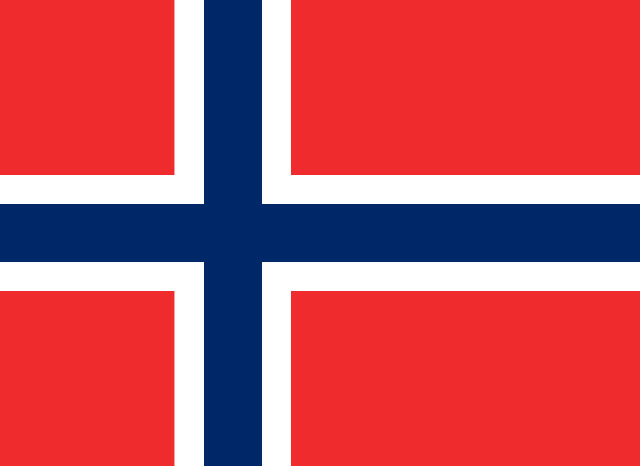 Why does Norway have much less gun violence than america even though gun ownership is very high? 
First and foremost, there isn't a culture of being afraid, which is more present in the US. This results in less of a wish to "have a gun to protect yourself". Wanting to have a gun to protect yourself is common in the US even among regular people, and is included in gun safety training. In Norway, 25 years ago when I regularly hung out with criminals in the rave scene, it wasn't even common among career criminals to want to have a gun for protection. It was possible to get one, but it was non-trivial. I never encountered an illegal gun, though I've encountered plenty of legal ones.
But that brings us to another aspect of this: There's very little long-term crime culture in Norway. Crime tends to be a thing that young people do and then grow out of. This again ties into a few different things:
April 24, 2018 | No Comments » | Topics: Interesting |
April 19, 2018 | No Comments » | Topics: History |
Richard Pierce – 14 years of age, works as a Western Union Telegraph Messenger. with nine months of service. He works from 7 a.m. to 6 p.m. Smokes. Visits houses of prostitution. Wilmington, Delaware, ca. May 1910
April 18, 2018 | No Comments » | Topics: Answers |

Was J Edgar Hoover gay?
Probably.
Some reasons why this may be a correct assumption:
He had a single relationship with a woman in his entire life and it ended when she grew tired of his not taking it to the "next level" – When Hoover failed to propose or marry her, she ended their "relationship" and married another man.
No one can confirm his alleged heterosexual affairs – While he was alleged linked to actresses Dorothy Lamour (who never denied it) and Ginger Rogers (whose mother he was seen in the company of more than her) no one outside of these pairings can seem to confirm that they were anything other than platonic.
His longtime relationship with his assistant Clyde Tolson – Hoover and Tolson spent long hours together, vacationed together, lived near one another and nearly always ate meals together. Tolson was the heir to Hoover's estate, he moved into Hoover's home following his death and he accepted the flag that was draped across Hoover's coffin. Since Tolson was never married and not known to have any other relationship besides the one with Hoover, their intimacy would certainly not be beyond the realm of speculation.
Hoover's near witch hunts against anyone who questioned his sexuality – Since to remove any doubt about his sexuality, all Hoover had to do is establish a relationship (sexual or not) with a woman, his insistence upon maintaining his lifestyle with Tolson, but vigorously going after anyone who accused him of an alternative romantic life, seems to be very odd. Instead of simply finding a "beard" who would be satisfied being the wife of a powerful government official, Hoover instead collected reams of information about the sex lives of others which he may have used to divert scrutiny from himself and his own life.
April 16, 2018 | No Comments » | Topics: Fascinating |
Stipe Miocic: The Heavyweight Champion of the World. When you can fuck up 100% of the population. You dress how you damn want
April 3, 2018 | No Comments » | Topics: History |

(Jack Churchill (far right) leads a training exercise, sword in hand, from a Eureka boat in Inveraray)
In 1940, some of the German commanders who were overseeing the push into France began to receive seemingly random reports of soldiers having been killed with broad-head arrows or hacked with a English Claymore. Effective enough weapons it would seem, but archaic even in that day and age. They likely could have guessed the bowman was an English soldier, but they couldn't have appreciated these as the calling card of the rabid eccentric, Captain Jack Churchill.
Born into an old Oxfordshire family, he graduated from the Royal Military Academy at Sandhurst in 1926. Before his World War II fame, Mad Jack worked as an editor of a Nairobi newspaper, a model, and a movie extra, appearing in The Thief of Bagdad due to his expertise with a bow. That same talent with archery took him to Oslo, Norway where he shot for Britain during the world championships in 1939.
By this time, of course, Europe was fast approaching World War II. Mad Jack had left the army after ten years of service, but happily returned to it because of the "country having gotten into a jam in my absence."
By May 1940, Mad Jack was the second in command of an infantry company. He always marched into battle with a bow and arrows and his trusty basket-hilted claymore by his side. Despite these weapons being wildly outdated, Churchill defended them, saying, "In my opinion…any officer who goes into action without his sword is improperly dressed."
April 3, 2018 | No Comments » | Topics: Interesting |
Atlanta, GA
3 beds, 2 baths, 1,404 sq.ft.
March 29, 2018 | No Comments » | Topics: Interesting |
FaceResearch.org has published the results of a recent experiment where experimental psychologists at the University of Glasgow in Scotland have combined the faces of men and women around to world to approximate the "average face" of each country. Using a modern version of the technique that Sir Francis Galton pioneered in the 1800′s, multiple images of faces are aligned and composited together to form the final result.
Some people feel that the average is "too attractive." Part of this is explained by the process. Instead of having a lot of blurry images with undefined features, this method averages the shape of the features before blending the images together. Also when blending, remember that many singular issues are "averaged away." The study also does not reveal how the participants were selected or how large the sample size actually is.