Life Experiences
September 12, 2019 | No Comments » | Topics: Life Experiences |
It is the most intense emotional feeling that I have ever experienced. Nothing compares to the feelings inside me when I am cuckolded. It isn't just the knowing or a thought..I can actually feel the angst inside my chest..like a knot of churning boiling emotions. My entire psyche is focused on my wife and I worship her for being my hotwife. It changes me into a different better husband. She knows that this is the best way to get anything she wants out of me…whether it be attention or gifts for her. She has me wrapped around her little finger and she knows it is all down to her cuckolding me.
September 11, 2019 | No Comments » | Topics: Life Experiences, TRUTH |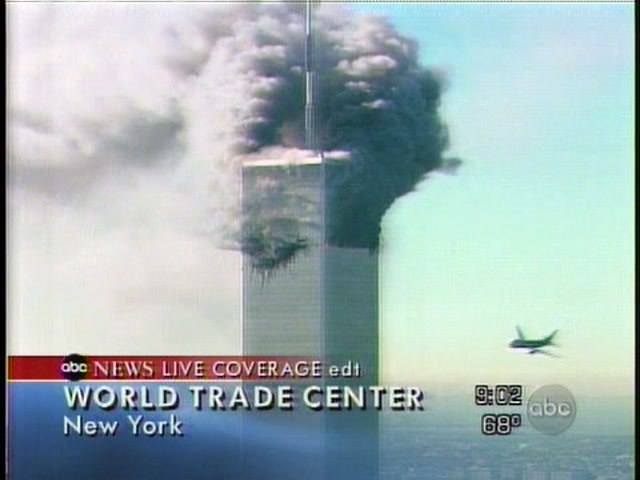 I arrived for work that morning on the 77th. floor of World Trade Center tower 2 (WTC2) around 8:00AM. It was a bright beautiful morning, and you could see seemingly forever out the floor to ceiling windows of the building. My company had offices on the 77th. and 78th. floors. My office was on 77 facing WTC1 (the north tower).
I was standing in the hallway outside my office talking to a co-worker, when I heard a tremendous explosion at 8:46AM. I looked into my office (office wall was floor-to-ceiling glass) and saw a gaping hole in the South side of WTC1. We had no idea what had happened. No part of the plane was visible (it had hit WTC1 from the North–the opposite side from where my office faced).
September 4, 2019 | No Comments » | Topics: Food, Interesting, Life Experiences |
Ah, I remember the days when I could eat whatever I wanted: Denny's Grand Slam for breakfast, a cold Subway pastrami sandwich for lunch, a juicy Carl's hamburger with crispy fries for dinner. Delicious home-made Italian pizza for Monday night football. Mom's beef stew for that special occasion.
September 4, 2019 | No Comments » | Topics: Life Experiences |
1. Had been up 4 days, didnt quite realize how wired i was and kept chasing a rush like an idiot. Took my last dose around 2:30pm, around 4pm started having chest pains. By 6pm, my heart was racing, and my left arm went numb. I was at a family gathering, Ha. I obviously hadnt been smoking any cigarettes by that time, and i had taken an aspirin, because i knew what was going on. I didnt allow myself to exert any physical energy, stayed that way until about 8pm and then made it home. I took a shower, to see if my circulation got any better, but it was only worse.
August 29, 2019 | No Comments » | Topics: Life Experiences |
I went mad once. I even was institutionalized and put under antipsychotics. I was conscious of it, at first, I guess it was because I'm introverted. I noticed my mind was working awkwardly, logical actions started to seem illogical. Things like Why am I stuck in this line when I could just walk over that table and get to the door?
August 21, 2019 | No Comments » | Topics: Life Experiences |
What's it like to get out of prison after 28 years
I went to prison in 1982 and was released Feb 2009. To say the world I stepped into was a shock, it was a total shock. I felt everyone could tell I was a convict. I could feel the stares, going into stores you see people watching you. In prison you develop a sense where you are always aware of what's going on around you. Your gaurd is always up.
August 19, 2019 | No Comments » | Topics: Life Experiences, Morbid |
I am a post-colleged age male who raped several girls through use of coercion, alcohol, and other tactics over a course of 3 years.
August 12, 2019 | No Comments » | Topics: Life Experiences |

(photo: @noahsilliman)
Have you ever balled up your fists so tight for so long that your knuckles got all white, your nails started digging into your palms, and you were afraid you might be drawing blood? When letting your hands slowly open up feels almost unnatural after having them so tightly wound for so long? It kind of feels like that. It's a pain which is at once deeply frustrating and oddly self-sustaining. You feed into the anger because it comforts you, in a strange way. Because to stop being angry, to stop clenching your fists, to loosen up for a minute and let go, would mean you have to feel the actual undercurrent of your anger: your pain.
August 8, 2019 | No Comments » | Topics: Life Experiences |
The Japanese term hikikomori refers to people who avoid personal or social contact and live in self-imposed isolation for an extended period—six months or longer, as defined by the Ministry of Health, Labor, and Welfare. The same term refers to the phenomenon of social withdrawal exhibited by these individuals. The recluses commonly live at home with their parents, holed up in their bedrooms, neither supporting themselves financially nor functioning independently.
July 19, 2019 | No Comments » | Topics: Life Experiences |
1. I remember what it felt like. You wake up with this feeling that you can accomplish anything. Wherever you go, whatever you do, you feel powerful and capable. You don't give a shit about what others think of you, you stop overthinking for no reason, you just do it. You are at the right place at the right time every time, because you figure out a way to make every moment an opportunity. You feel all of this because somewhere in all this space and noise, you know there's this beautiful person that loves every detail of you, someone that accepts you for who you are, no matter what. You love her, she loves you, and that gives you incredible strength. That makes you live with ambition. That makes you live with so much confidence. You walk around like nothing can break you.