November 8, 2018 | No Comments » | Topics: main, Story |
Anthony Ekundayo Lennon, born Anthony David Lennon was one of four people who won a paid traineeship as a "theatre practitioner of colour" last year.
The two-year opportunity was funded by a £406,500 grant from Arts Council England to "deliver a comprehensive programme of talent development for future BAME (Black, Asian and minority ethnic) leaders".
However, the Sunday Times uncovered a copy of a book written by Lennon in 1990 in which he recalled receiving jibes in the street from people who thought he was mixed race despite his 100% white Irish heritage.
The actor describes himself as a "born-again African" and stated in 2012 that "although I'm white, with white parents, I have gone through the struggles of a black man, a black actor".
November 8, 2018 | No Comments » | Topics: Man-Up, No Fap |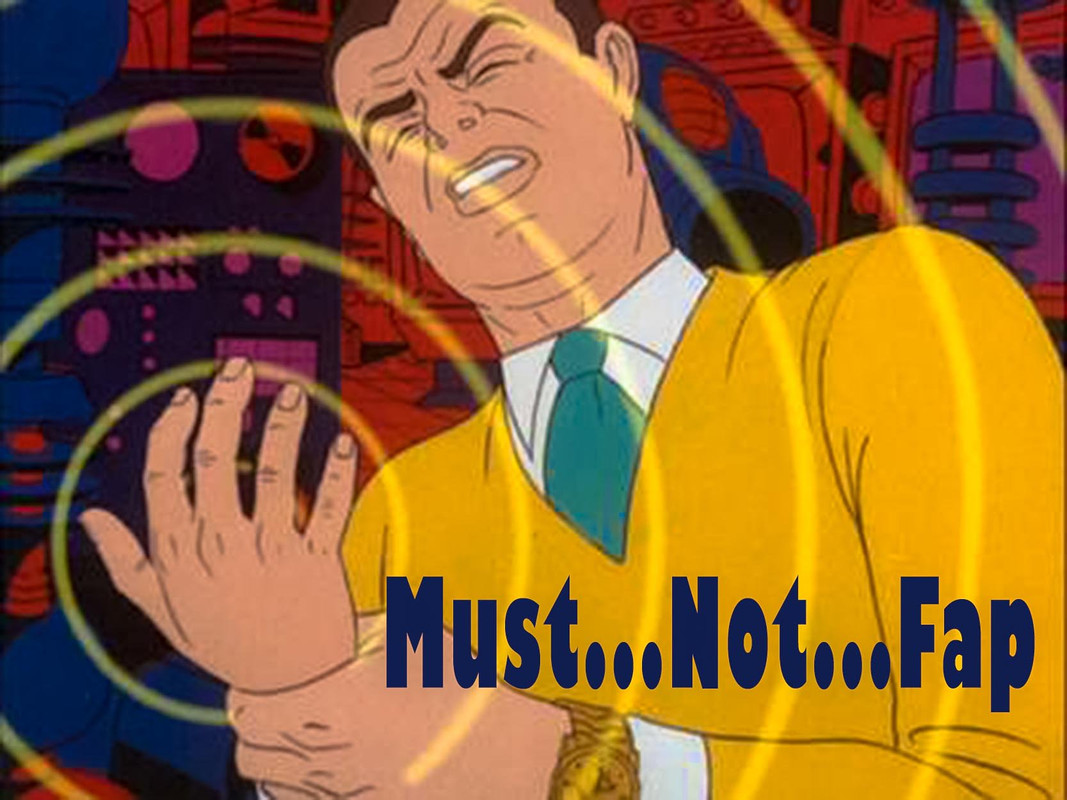 This process changes – and usually improves – the life of every man who even attempts it. Here's the best part: You can channel that change and focus it on your sex life, if you choose to, and it will get you laid. IF you do it correctly, that is…. and don't cheat.
Here's how: you have a primal, almost irresistible urge to procreate. That biological urge, when mixed with your testosterone, is intended to motivate you to jump out of bed in the morning ready to fight and fcuk your way through the herd, leaving vanquished foes and satiated hoes in your wake. Unfortunately, our advanced brains and opposable thumbs over time have discovered an almost perfect and flawless cheat: Masturbation. After all, it's so much easier, so much less of a hassle, to simply cut all the corners, skip through the level, and polish that platinum trophy really fast until the end credits roll.
Here's where this wonderful thing we're discovering called NoFap comes in: You, being the horny, over-sexed, perverted woman crazy fiend that you are, have a choice in how you get off.: Your hand or a vagina. You may feel like only one of those choices is viable, but that's merely because it's the EASY choice, so it appears to be the preferred one. Guess what: If you actually stop jerking off, and I mean STOP – eliminate it as a possibilty from your life (as I and many others have) – your sex starved brain and testicles will literally lead you out into the world and between the legs of a female. It just HAPPENS. Try it, you numbskull. You'll see that I speak the truth.
November 8, 2018 | No Comments » | Topics: Funny Pictures |
November 8, 2018 | No Comments » | Topics: main |
When she ask to see your phone
November 8, 2018 | No Comments » | Topics: Babes |
November 7, 2018 | No Comments » | Topics: Links |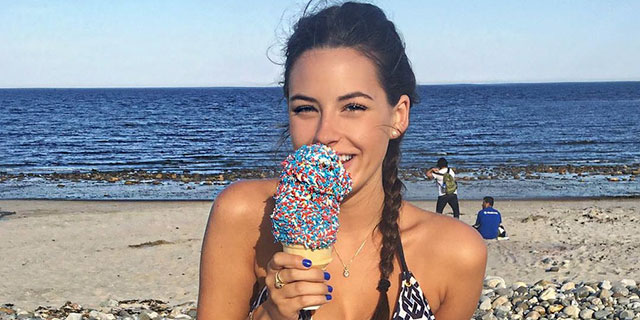 A damn fine collection of hot babes – Leenks
Why robocalls have taken over your phone – The Verge
Kim Davis, the Kentucky county clerk who refused to issue same-sex marriage licenses after gay marriage was legalized, lost her bid for reelection – AOL
The Best Beard Trimmer Is Also One Of The Cheapest – Amazon
5 Ugly Truths About Women That Young Men Need to Recognize – Brass Pills
Guy riding motorcyle runs straight into forklift…brutal! – Instagram
Muay Thai Fighter Christian Daghio Dies Following K.O During WBC Title Fight – Sport Bible
10-Year-Old Wisconsin Girl Facing Murder Charge for Killing Baby Sobs in Court – YouTube
A Dead Pimp Just Won An Election In Nevada – VICE
His Worst Nightmare: Teacher Accidentally Plays The Wrong Video In Class – Worldstar
The 10 Benefits of Frozen Dinners – 5 Minutes
This Robot Vacuum Is Better Than A Roomba (And $100 Cheaper) – Amazon
Kids with overprotective parents experience these five problems in adulthood – Psychology Today
A Growing Number of People Are Getting Rich Selling T-shirts Online — With No Overhead, No Inventory, and No Investment – TIME
'Breaking Bad' Movie From Creator Vince Gilligan In The Works – Hollywood Reporter
After death, you're aware that you've died, say scientists – Big Think
The Top 100 Foreign-Language Films of All-Time, According to 209 Critics from 43 Countries – Open Culture
Meet LaMelo's new teammate: 7'7″ teen Robert Bobroczkyi – Sports Gossip
7 Personal Finance Tips For Your 30s – The Art of Manliness
Ariel Winter Halloween costume were pretty awesome – Celeb J
A woman who had a seizure while driving and ran through a crosswalk, killing two toddlers and an unborn child, in March has committed suicide – AP News
7 Places Where the U.S. Dollar Is Really Strong Right Now – Traveler
The video game industry generates more revenue than the film and music industry combined  – KFVS
Hall Of Fame Type Of Body (nsfw) – Erome
The Most Expensive House in the U.S. Has a $245MM Price Tag – Architectural Digest
How to Be a More Patient Person – NY Times
Doctor peforms a breast implant, just like that – Instagram
November 7, 2018 | No Comments » | Topics: The Dumping Grounds |
November 7, 2018 | No Comments » | Topics: TRUTH |
I'm 38 now. I started drinking in highschool. It became an every day affair by my early 20's. I was only able to stop two years ago at 36.
It started out as useful and fun. I have panic attacks which alcohol seemed perfect for. It is indeed hard to have one when you're 10 beers in. Plus I loved to drink. Drinking, smoking, a little pot, it was all fantastic. With the right combination I felt exactly how I wanted to feel, on top of the world.
Eventually it became my identity. I was to many "my funny drunk friend." At the start of any night I could be witty, gregarious, a great guy to bring out. I was fairly creative, ambitious in my passions. Girls were attracted, some success was had. Things were going well.
It's hard to pin down when things changed. Friends were getting married, establishing careers; I was still a free spirit who would best them all. Yet increasingly nights were spent by myself. Sure I still felt good with the right mix, but the feeling was harder to nail down. I knew it wasn't normal to drink like I did, but who wanted to be normal anyway.
In my late 20's and early 30's, I began to notice the diminishing returns. I wasn't where I thought I should be. I was remiss that I didn't finish college like everyone else. Where was the wife, house and kids I was promised? Somehow the world was cheating me. When I felt down, I could rely on alcohol to forget for a while; occasionally to produce the now clearly unfounded sense of well being. Since I was drinking everyday, I mostly felt bad. Drinking was a return to normal, not better than.
November 7, 2018 | No Comments » | Topics: TRUTH |
1. I'm 23 and have been using iv heroin since my 17th birthday. I've gone to multiple rehabs, halfway houses and different states to get clean. I've done some extremely bad things I'm not proud of but its my truth, my reality that I have to remind myself of on a daily basis. Ive pawned every piece of gold or jewelry in my parents house, the majority of it during my mom's open heart surgery which had devastated her when she was well enough to see what was missing. A lot of it was her mother's who died almost 20 years ago and really all she had left of her. I live near a lot ofy family and used to unlock windows and later break in and steal anything of importance. I had written many fraudulent checks that belonged to my parents which the bank had caught up with. I didn't even try hard to match the signature, it was so sloppy and desperate now looking back. Now I've done every type of prostitution that could ever be imagined.
From being homeless and literally tricking on the street to seeing sugar daddies to 'highclass hooking' as an escort on backpage ads and was a stripper off and on for years. I've been paid from $20 to $3000, pretty obvious which paid which. I actually had no problem with the sugar daddies because they were always kind and respectable or were paying me enough to do whatever insane fetish they were into. I've gotten paid thousands for three somes with other hot chicks and a grand to have olive oil rubbed all over me. The hardest blow to the diminished ego that was somewhat left was when I started tricking. I was living in abandoned houses or with different johns or drug dealers that I would hope and pray weren't going to rape me that night. Sometimes I wasn't so lucky.
November 7, 2018 | No Comments » | Topics: TRUTH |

Disclaimer: We do not condone the use of drugs, this is for entertainment and educational purposes only
Cocaine
On saturday, a group of friends and I made our way to a neutral location to ride the white pony all night long. We dumped the white rocks onto a mirror and cut it with a razor until we had the perfect powder consistency. I cut a line, rolled a $20 bill and snorted. It was so smooth, I expected the first time to be less comfortable than it turned out to be. I waited for everyone else to get a line and then we went around for the second nostril. About 15 minutes or so later, I started to feel really good. I was extremely happy, loving and care-free…I felt like a million bucks. But it was nothing like I had expected. The whole time I was waiting for one distinct moment when I would feel a rush of euphoria wash over my body. That never happened, instead it just kind of manifested itself in the form of extreme comfortability with the people I was with. Time did not progress as it usually does. That was probably one of the most bizarre aspects of the drug; the whole night just seemed to fly by, yet we did so much. We talked for hours, walked for hours, and all in all just enjoyed each others company all night long.