September 18, 2019 | No Comments » | Topics: WTF |
September 18, 2019 | No Comments » | Topics: Funny Pictures |
September 18, 2019 | No Comments » | Topics: Fight |
Nice foot sweep in the streets!
September 18, 2019 | No Comments » | Topics: Life Advice, Man-Up |
Echo Charles :  "How do you deal with setbacks, failures, delays, defeats, or other disasters?"
Jocko Willink :  "I actually have a fairly, simple way of dealing with these situations. It's actually one word to deal with these situations…
And that is "Good"
September 17, 2019 | No Comments » | Topics: Products |
Best investment I've ever made. You're instantly more credible than the other person if there's an accident.
Got into an accident with a crazy woman who lied and said I ran a stop sign and that it was my fault. Showed her my dashcam footage, she shut right up and paid me appropriately
September 17, 2019 | No Comments » | Topics: Links |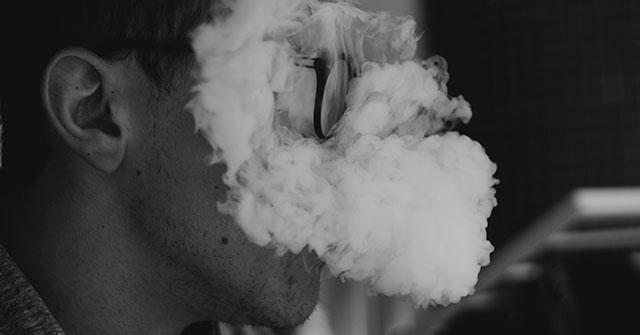 Vapers seek relief from nicotine addiction by turning to cigarettes – LA Times
A Dog Rescued From A Shelter Was Chosen To Play The Starring Role In The New "Lady And The Tramp" Movie – Ned Hardy
The hottest photos of the day – Caveman Afterdark
Without a doubt, these are the best headphones for under $100. The clarity is astounding – Amazon
The best $2,000 I ever spent: the lawyer who cleared me of a drug charge – VOX
How to Disarm Internal Triggers of Distractions – Better Humans
A damn fine collectio of bewbs, awesomeness and everything in between – Leenks
How to 80/20 Your Life: You can get the results you want with less. It's all about identifying where to make the split – Mark Manson
Do You Make These Thinking Errors? – Darius Foroux
Comedian destroys liberal Snowflakes and their whiney cancel culture – Trending Views
What it was like to fly the baddest airplane the world has ever known – ARS Technica
The Return of Blood to the Wrestling Ring – The Ringer
Is It Worth Getting The iPhone 11 Pro Over The iPhone 11? Here's What The Reviews Say – Digg
The last charging cable you will ever need to buy….I've had this charging cable for a couple years now and it has not yet frayed or shown the least bit of damage! – Amazon
23 Instagram Photos We Can't Prove Are Photoshopped, But We Have Our Suspicions – Ruin My Week
This Company Built a Private Surveillance Network. We Tracked Someone With It – Motherboard
How Jeff Bezos almost bought Netflix for about $15 million – Fast Co
The story of how I faked my death and spent two years on the U.S. Marshals' Top 15 Most Wanted list as a fugitive from justice. – The Outline
10 Wrestlers That Vince McMahon Hasn't Forgiven – What Culture
Booty Collection Of The Week – Phun
What Income Level Is Considered Rich? – Financial Samurai
Teen Gamer Sentenced to 15 Months in Swatting Case That Led to Police Killing a Man – Gizmodo
The Secret Holocaust Diary Of Teenager Renia Spiegel Will Be Published After 70 Years In A Vault – All That Is Interesting
Purdue Pharma files for bankruptcy. Here's what it means – USA Today
Demi Lovato Curvy Bikini of the Day – Drunken Stepfather
Rita Ora's Ass In A Thong Bikini On A Sex Offender's Boat (nsfw) – Celeb J
September 17, 2019 | No Comments » | Topics: The Dumping Grounds |
September 17, 2019 | No Comments » | Topics: Story |
A clothing company is facing backlash after it showed off several hoodies featuring the names of schools with mass shootings.
Bstroy, a self-described "neo-native" post-apocalypse streetwear brand, unveiled their Spring 2020 menswear collection through a series of images on Instagram, which show models walking a runway wearing the brand's new clothes. Four of the looks, however, received instant backlash for depicting mass school shootings, including Columbine, Virginia Tech, Sandy Hook, and Stoneman Douglas.
September 17, 2019 | No Comments » | Topics: Story |
A couple have told how they're raising their baby as gender-neutral because they want to protect the child from "unconscious bias".
Hobbit Humphrey, 38, and Jake England-Johns, 35, appeared on BBC One's 'Inside Out' programme last night and told of their decision not to reveal the gender of their baby.
The couple, who are both circus performers and live on a house boat near Bath, have decided to dress their child in both boy's and girl's clothing and use gender-neutral pronouns 'they' and 'them'.
September 17, 2019 | No Comments » | Topics: Poll Of The Day |
Who would you rather have sex with?
©