October 19, 2018 | No Comments » | Topics: Useful |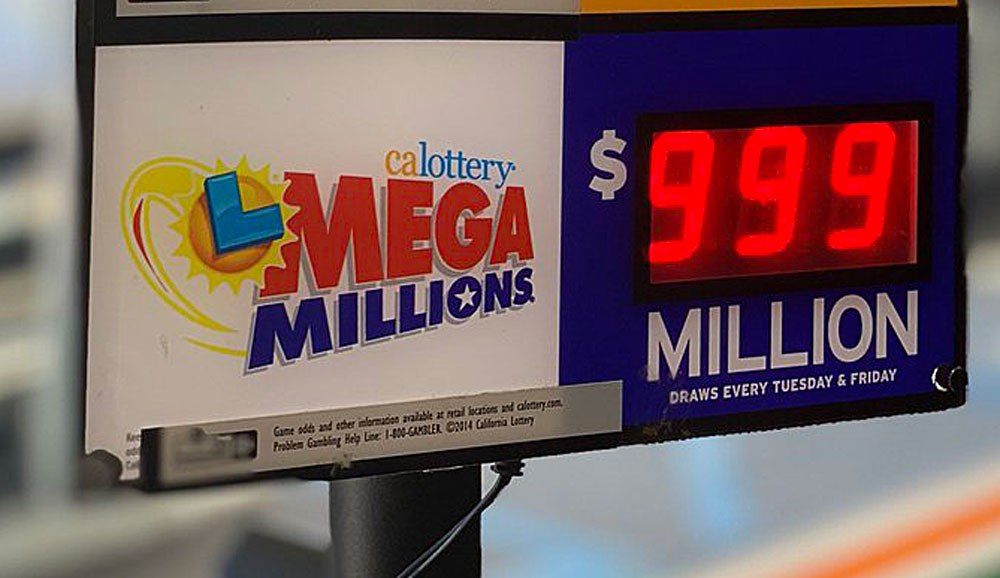 This is the absolutely most important thing you can do right away: NOTHING.
Yes. Nothing.
DO NOT DECLARE YOURSELF THE WINNER yet.
Do NOT tell anyone. The urge is going to be nearly irresistible. Resist it. Trust me.
1. IMMEDIATELY retain an attorney.
Get a partner from a larger, NATIONAL firm. Don't let them pawn off junior partners or associates on you. They might try, all law firms might, but insist instead that your lead be a partner who has been with the firm for awhile. Do NOT use your local attorney. Yes, I mean your long-standing family attorney who did your mother's will. Do not use the guy who fought your dry-cleaner bill. Do not use the guy you have trusted your entire life because of his long and faithful service to your family. In fact, do not use any firm that has any connection to family or friends or community. TRUST me. This is bad. You want someone who has never heard of you, any of your friends, or any member of your family. Go the the closest big city and walk into one of the national firms asking for one of the "Trust and Estates" partners you have previously looked up on http://www.martindale.com  from one of the largest 50 firms in the United States which has an office near you. You can look up attornies by practice area and firm on Martindale.
October 19, 2018 | No Comments » | Topics: Food |
Triple Pork Breakfast Sandwich on a Hawaiian Sweet Roll. Sausage, Bacon, Ham, Eggs, Cheese, Spicy Mayo!
October 19, 2018 | No Comments » | Topics: Man-Up |
(photo: @bryanminear)
In today's world we are constantly bombarded with beautiful people and things on the news and media, and it's easy to think  "if only I had a girlfriend, or if only I had all these things, or all this money, then I would finally be happy.
I mean we live in a capitalistic society. Money, fame, and beauty is the whole purpose of life right?
The truth is that the quest for things is a thirst that will never be quenched.
Once you have one thing, it'll be another thing. And another thing. And another thing.
Enough will never be enough.
I used to deal with some pretty heavy depression.
And through this journey, I came to the realization that my happiness was entirely dependent on external sources.
October 19, 2018 | No Comments » | Topics: Compilation |
October 18, 2018 | No Comments » | Topics: Links |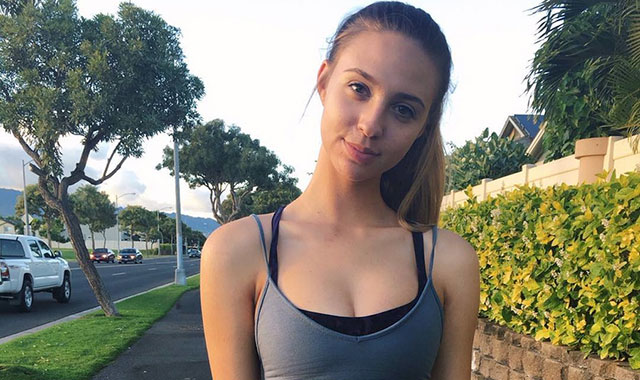 A damn fine collection of hot babes – Leenks
How to Do Passwords Right in 2018 – Gizmodo
If you're insecure about your height as a man, these shoe lifts will give you an extra 2 inches – Amazon
How Much You'll Actually Take Home from the $970M Mega Millions Jackpot – Life Hacker
Kristen Bell voices concern about message 'Snow White' sends to daughters – Irish Central
Four steps to a younger, smarter brain – The Guardian
Growing Up Surrounded by Books Could Have Powerful, Lasting Effect on the Mind – Smithsonian
5 Essential Equipment You Need For A Great Workout If You Hate Going To The Gym – Awesome Galore
How to retire early – very early – CNBC
Smoking hawt cosplay babe – Instagram
Iman Shumpert Exposes Instagram Model Celina Powell – Sports Gossip
A pioneering scientist explains 'deep learning' – The Verge
How To Find and Free Your Creativity – Minutes
10 ways the world is most likely to end, explained by scientists – VOX
The 30 Best (Truly) Independent Films Of The 21st Century – The Ringer
What It's Like To Be A Professional Live Video Game Streamer – Slate
If you stare at a computer screen all day, these glasses will save your eyes – Amazon
A Short Man's Guide To Higher Style – GQ
Top 10 Hottest NFL WAGS of the Day – Drunken Stepfather
If You Can Solve One Of These 6 Major Maths Problems, You'll Win A $1 Million Prize – IFL
A Look at Harvard's Admissions Guidelines – WSJ
Brazilian/Japanese girl got a fat booty! – GFY
Woman Who 'Faked Cancer' And Scammed People Out Of £40,000 Is Charged – UNILAD
Gamer mocked for dumping 'world's hottest weather girl' reveals TRUTH – Maxim
Why $5 Million Is Barely Enough To Retire Early With A Family – Financial Samurai
A$AP Rocky Needs a $100,000 Bed Because He "Has a Lot of Orgies" – Esquire
Pau Gasol Engaged To Cat McDonnell, A Former USC Song Girl – Busted Coverage
Movies Every Millennial Dad Should Introduce to Their Kids – The Art Of Manliness
The 30 Best Halloween Candies Ever – Thrillist
October 18, 2018 | No Comments » | Topics: The Dumping Grounds |
October 18, 2018 | No Comments » | Topics: TRUTH |
1. Keep putting yourself out there. You're not gonna meet your future someone by sitting at home alone (unless it's the food delivery person I guess). Even if you only have one friend (or none) who is available that day & can join you, still try to go to concerts, bars, bookstores, restaurants etc alone.
Also just because things don't happen romantically with someone doesn't mean cut them off. Sometimes people are meant to just be a fun friend/acquaintance and you can expand your social circle through them, and meet a romantic partner from that.
2. I was so painfully shy and insecure when I was younger. I didn't believe anyone would see anything valuable in me. I would say don't get caught up in thinking you're unlovable. It's a self fulfilling prophecy. Allow yourself to be vulnerable with people. I spent a lot of time pushing people away because I feared rejection so much.
October 18, 2018 | No Comments » | Topics: Useful |
A Guide To Logical Fallacies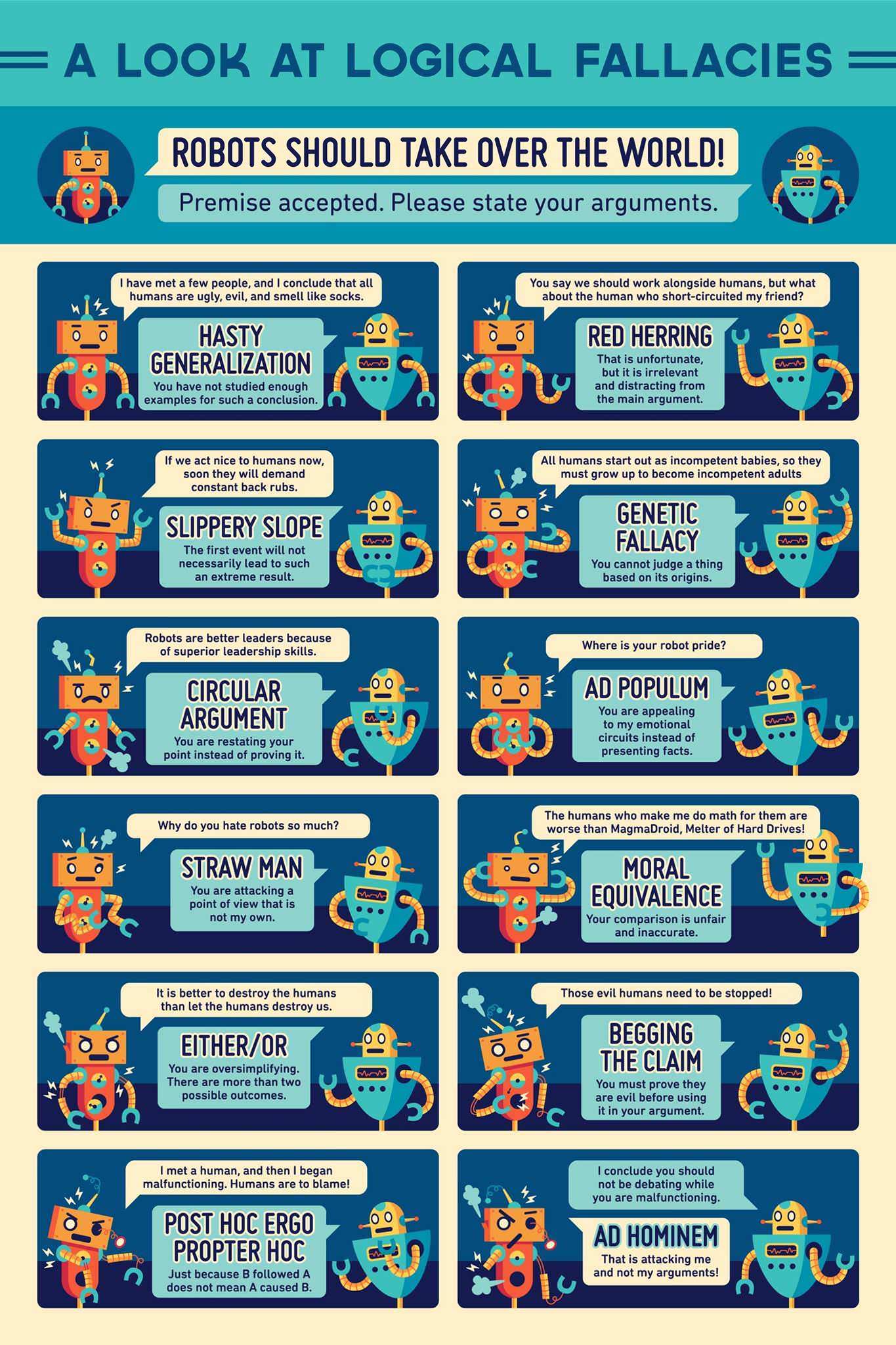 October 18, 2018 | No Comments » | Topics: Man-Up |
(photo: @guillepozzi)
You know, a lot of people have never seen their breaking point. And in a way that's very sad… The bottom of that pit is where you eventually find a snarl to put on your face and the will to climb out into the light and shape the very world into something more pleasing. More pleasing to you. It turns out the world is very malleable if you put the work into it.
We all get knocked down. Hard, sometimes. Sometimes we get knocked down real hard.
Ya just can't beat a person who never gives up, though.
The breaking point. That's where the best life lesson is. You felt so little and so hurt, you even wanted to just give up and die. But you're still here, right? You shrugged it off because it sucks but you can bear the emotional weight of it. Day after day, ending it all just doesn't make it onto the to-do list. Maybe 'cause you've got other shit to do. Maybe because you know you're better than that. Maybe you've got the same thirst for greatness we all do and you're not satisfied with where you're at so far. Or maybe just because you don't think it's the right thing to do.
October 18, 2018 | No Comments » | Topics: Funny Pictures |