December 13, 2018 | No Comments » | Topics: Links |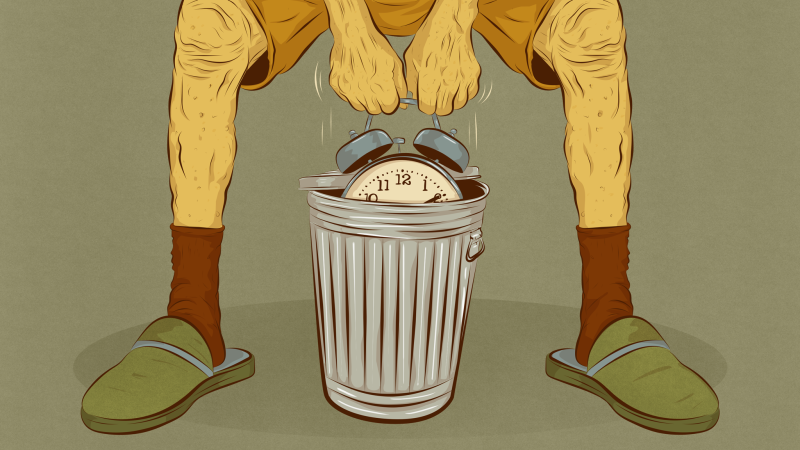 The Biggest Wastes of Time We Regret When We Get Older – Life Hacker
Every successful relationship is successful for the same exact reasons – Quartz
Bruce Lee's Never-Before-Seen Writings on Willpower, Emotion, Reason, Memory, Imagination, and Confidence – Brain Pickings
This under-desk exercise machine is great for fidgeters and will increase productivity – Amazon
I'm a liberal professor, and my liberal students terrify me – VOX
Here's What Happened When Some Dude Ate Like The Rock For A Month – FiveThirtyEight
Why You Will Marry the Wrong Person – NY Times
What every dictator knows: young men are natural fanatics – Aeon
Forget About Setting Goals. Focus on This Instead – James Clear
30 Behaviors That Will Make You Unstoppable In 2019 – Thrive
Imagine Your Boss Is Michael Jordan, And Imagine He's Angry Enough To Hit You – Sports Gossip
31 Of The Craziest Figures In US History – Rewind 
A portable bidet, so you can travel and have a clean asshole wherever you go – Amazon
Lais Ribeiro Wet Bikini of the Day – Drunken Stepfather
How to Pick Your Life Partner – Wait But Why
How I Quit Apple, Microsoft, Google, Facebook And Amazon – Motherboard
What Happened When I Gave Up Gluten, Sugar, Dairy, And Coffee – Fast Co
Elizabeth Hurley Is The Hottest At 53 – Hollywood Tuna
YouTube Rewind 2018 Is Officially The Most Disliked Video On YouTube – The Verge
Dozens of Bomb Threats Reported Across America in Apparent Bitcoin Ransom Scam – Gizmodo
Which matters more for building wealth: your saving rate or your investment returns? – Get Rich Slowly
Alexandra Daddario, Avril Lavigne and Other Random Women – G-Celeb
Buff Short Kings Are Taking Over the Gym – Mel Magazine
Lea Michele's Swimsuit Butt! – The Slip
December 13, 2018 | No Comments » | Topics: The Dumping Grounds |
December 13, 2018 | No Comments » | Topics: WTF |
December 13, 2018 | No Comments » | Topics: Man-Up |
(photo: @jjvisions86)
Pain and discomfort are the gatekeepers of success.
They are the guardians of becoming extraordinary. No one enters without meeting — and trading punches — with them first.
Most people see these burly warriors and promptly turn the other way, hoping they were unseen. Most people avoid pain, and try to get through life without ever being unfortunate enough to meet it.
Sadly, this lifestyle actually costs far more energy, time, and effort than just getting on with it. Like avoiding the needle at the doctor, we get sicker and sicker as we avoid the very thing we most need.
"When uncomfortable, my instinct is not to avoid the discomfort but to become at peace with it. My instinct is always to seek out challenges and opposed to avoiding them." -Josh Waitzkin, world champion chess player
No one becomes extraordinary or achieves true success without overcoming some serious pain.
Pain creates us. It reveals us. It is the fire that hardens us, the crushing pressure that chews up us lumpy pieces of coal and spits out brilliant diamonds.
December 13, 2018 | No Comments » | Topics: Nostalgia |
December 13, 2018 | No Comments » | Topics: Funny Pictures |
December 13, 2018 | No Comments » | Topics: Funny Pictures |
Me going through life
December 13, 2018 | No Comments » | Topics: Babes |
December 12, 2018 | No Comments » | Topics: Links |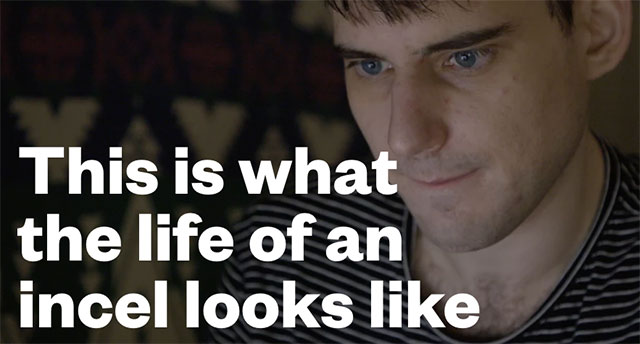 This is what the life of an incel looks like – VICE
The Weaponization of Moral Outrage – The Atlantic
10 Small Habits That Have A Huge Return On Life – Darius Foroux
Audiophiles Are Going Crazy For These Wireless Headphones – Amazon
Vatican No. 3 Cardinal George Pell Convicted on Charges He Sexually Abused Choir Boys – The Daily Beast 
Rappers, sorted by the size of their vocabulary – Pudding
33 Of The (Literally) Craziest Leaders In History – Rewind
A damn fine collection of bewbs, awesomeness and everything in between – Leenks
School turns students' lunch debt over to collection agency – NBC
Shoppers Beat Up Queue Jumper At Limited Edition Nike Air Jordan Trainer Sale – Lad Bible
India's Richest Man Mukesh Ambani Reportedly Spent $100 Million on Daughter's Wedding – Washington Post
The 50 Best Albums of 2018 – Pitchfork
How to Overcome Your Fear of Failure – HBR
Never wrestle with opening a jar again – Amazon
I've saved enough at age 28 that I'll be a multimillionaire by retirement, and I used Warren Buffett's favorite investing strategy to do it – Business Insider
A beginner's guide to beefing up your privacy and security online – ARS Technica
The Ringer's 45 Favorite Sports Moments of 2018 – The Ringer
What It's Like To Live With A Chronic Urge To Die – Highline
Ashley Graham Big Booty in Leggings of the Day – Drunken Stepfather
Who's More Likely To Be Audited: A Person Making $20,000 — Or $400,000? – Pro Pubica
Try Solving This Puzzle From an 1869 Harvard Admissions Test – Curiosity
A 26-Year-Old Went Into Crippling Debt Trying to Become 'Instagram Famous' – Maxim
The More You Want, The Poorer You'll Feel – Life Hacker
Warning Signs To Look Out For Before Buying A House – Financial Samurai
Camila Morrone teets and a$$ compilation – Celeb J
Fight breaks out after stripper burns another dancer with lit cigarette – Trending Views
December 12, 2018 | No Comments » | Topics: The Dumping Grounds |