January 23, 2018 | No Comments » | Topics: Links |
The Biggest Wastes Of Time We Regret When We Get Older – Life Hacker
9 Rules of Crypto Trading That Helped One Trader Go from $1k to $46k in Less Than a Year – Hackernoon
Slow internet? The Wifi Adapter plugs right into your USB port to strengthen your signal and speed up your connection. It even comes with a feature that lets you create a mobile hotspot for your devices, so you can work on your laptop wherever you are – ANEWISH
Vermont Becomes The 9th U.S. State To Legalize Marijuana – USA Today
2 Killed And 17 Others Injured In Kentucky High School Shooting – NPR
Curvy Ashley Graham Reveals Latest Lingerie Collection With Sultry Behind-the-Scenes Pics – Maxim
4 Signs Your Martial Arts School Sucks – Return Of Kings
Quite possibly the hottest girl you will see today – Imgur
Couples who are doing it right! – Leenks
Cardiologist Finds Natural Energy "Fix"? – Energy At Any Age
Here's How Your Favorite Canceled TV Shows Were Really Supposed To End – Ranker
Iskra Lawrence Big Girl Booty of the Day – Drunken Stepfather
Saddam Hussein wrote a romantic novel you can actually buy on – Amazon
WWE has released Enzo Amore amid sexual assault allegations – Fan Buzz
Hot Instagram Pictures Of Alyssa Barbara – Lurk And Perv
Inside the group chats where people pump and dump cryptocurrency – The Outline
In-N-Out is paying its store managers $160,000 a year – Medium
After Denver hired homeless people to shovel mulch and perform other day labor, more than 100 landed regular jobs – Denver Post
Emilia Clarke, Selena Gomez and Other Random Women – G-Celeb
Never Ever Agree To Let Someone Make Payments When They Buy Your Car – Jalopnik
Chinese Factory Gives Workers 34 Tons Of Bricks Instead of Just Paying Them – The Blemish
5 Steps To Get Laid Using Tinder – Thought Catalog
Victoria Secret Model Jasmine Tookes' Booty Is Awesome – Hollywood Tuna
Classical Painting Placed In The Real World – Sad And Useless
All the Times It's Good to Be an Ugly Man – Mel Magazine
January 23, 2018 | 3 Comments » | Topics: The Dumping Grounds |
January 23, 2018 | 3 Comments » | Topics: Life Experiences |
Prisoners call it The Box. Prison authorities have euphemistically dubbed it the Special Housing Unit, or SHU (pronounced "shoe") for short. In society it is known as solitary confinement. It is 23-hour a day lockdown in a cell smaller than some closets I've seen, with one hour allotted to "recreation" consisting of placement in a concrete enclosed yard by oneself or, in some prisons, a cage made of steel bars. There is nothing in a SHU yard but air: no TV, no balls to bounce, no games to play, no other inmates, nothing. There is very little allowed in a SHU cell, also. Three sets of plain white underwear, one pair of green pants, one green short-sleeved button-up shirt, one green sweatshirt, ten books or magazines total, twenty pictures of the people you love, writing supplies, a bar of soap, toothbrush and toothpaste, one deodorant stick but no shampoo, and that's about it. No clothes of your own, only prison-made. No food from commissary or packages, only three unappetizing meals a day handed to you through a narrow slot in your cell door. No phone calls, no TV, no luxury items at all. You get a set of cheap headphones to use, and you can pick between the two or three (depending on which prison you're in) jacks in the cell wall to plug into. You can listen to a TV station in one jack, and use your imagination while trying to figure out what is going on when the music indicates drama but the dialogue doesn't suffice to tell you anything. Or you can listen to some music, but you're out of luck if you're a rock-n-roll fan and find only rap is playing.
January 23, 2018 | 2 Comments » | Topics: main |
Have you ever found yourself struggling to find the perfect word? You have an experience that feels so…so…but no words exist. You want to insult someone but can't find a word vicious enough. You want to speak words of tender affection to your partner but no such words exist in the English language.
Thankfully, there are other languages we can turn to in our time of need. Here are 25 amazing foreign words that don't exist in English. Use these words when English fails you.
We're going to start with our favorite Spanish words and then move onto other countries.
Sobremesa (Spanish)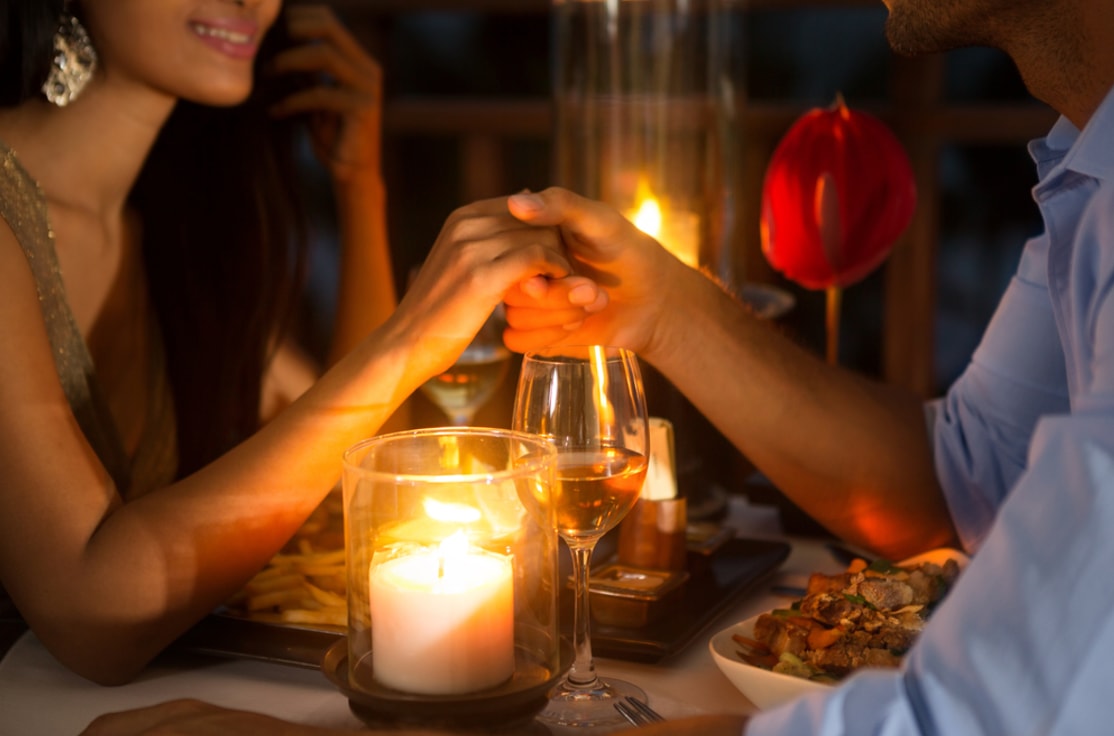 You know that delicious moment when you're eating dinner and all the food is gone but the conversation (and probably the wine) is still flowing? That, my friends, it sobremesa. It's that sedated, drowsy, happy conversation that results from full stomachs, a few bottles of wine, and good friends.
January 23, 2018 | No Comments » | Topics: main |
Yellow Mountain, Huangshan, China 
January 23, 2018 | No Comments » | Topics: Man-Up |

Physically, confident guys are much more calm or deliberate in their movements. There's not tonnes of figiting etc. They just seem to be able to settle into a position and become relaxed. This also goes for walking – which comes across as more deliberate and natural. They're also not generally concerned about how much space they occupy. Not like, randomly sprawling, but just able to keep square shoulders and longer strides. Especially as a woman, you can tell how confident they are when they're hitting on you, based on the space they're comfortable taking up. More confident guys tend to start closer to you (for instance when they sit down next to you at a bar), and not be so electrically aware of touching. Unconfident guys tend to get a bit jumpy, and sometimes almost glaze over when space starts to be closed.
January 23, 2018 | 6 Comments » | Topics: Clips |
….and he accomplished nothing
January 23, 2018 | 1 Comment » | Topics: Babes |