April 25, 2018 | No Comments » | Topics: Links |
(Illustration: Eugenia Loli)

What It's Like To Experience Gay Conversion Therapy – The Cut
How the Neckbeard Went From Harmless Nerd to Toxic Troll – Mel Magazine
There Are Disney Gangs And They're More Intense Than You Ever Imagined – Ranker
InfoWars' Alex Jones Says He's Been Defamed by Defamation Suits – Bloomberg
12 Foods You Should Never Buy Generic – Taste of Home
How to get a first class airline upgrade without paying for it – Thrillist
If you like to go to concerts and sneak things in, these briefs has a front pocket which can fit up to a flask inside! – Speakeasy Briefs
A wounded soldier has received the world's first full penis and scrotum transplant – Business Insider
A group of people with an amphibious life have evolved traits to match – Economist
Japan's Rent-a-Family Industry…People who are short on relatives can hire a husband, a mother, a grandson – New Yorker
The Single Most Important Thing You Can Do to Build Emotional Intelligence – INC
Would-Be Robber Gets Laid Out By Shopper (video) – Leenks
The 20 Most Extreme Cases Of 'The Book Was Better Than The Movie' – Five Thirty Eight
Infuriating Stories From Kiss, The Fakest, Most Calculated 'Rock Band' In History – Weird History
13 Changes You Need to Go Through by the Time You're 30 to Live Without Regret at 50 – Bright Side
Ariel Winter Upskirt of the Day – Drunken Stepfather
What If You Buy A Home At The Top Of The Market? A Look At The Real Estate Cycle – Financial Samurai
Does 'Avengers: Infinity War' Live Up To The Hype? Here's What The Reviews Say – Digg
Hot Instagram Pictures Of Abigail Ratchford – Lurk And Perv
Divorce rumors are flying about the Clintons. Is it because Bill found out about this huge secret? – HSI
Study of long-term heterosexual couples finds women over-estimate and men underestimate their partner's sexual advances – Research Digest
How To Read More – A Lot More – Ryan Holliday
Coolest alarm clock ever! – Awesome Galore
First Look At The Studio Ghibli Theme Park's Official Concept Art – Kotaku
5 Ways to Go from a Stranger to the Guy She Can't Wait to See Again – Nick Notas
How Do You Control 1.4 Billion People? China's social credit system, which becomes mandatory in 2020, aims to funnel all behavior into a credit score – The New Republic
Chinese man tired of wife's complaining invents smart robot cooker – CGTN
Latest Boy Scouts Photo Has Parents Mad As Hell – Trending Views
April 25, 2018 | No Comments » | Topics: The Dumping Grounds |
April 25, 2018 | No Comments » | Topics: Life Experiences |
(art: Paulo Sérgio Zerbato)
My ex-husband, a Scientist (Tim Cornwell), asked me to answer the question as to what it's like to have DID (Dissociative Identity Disorder). I've been thinking about how to answer this for several days. It's both a tough question and an easy one.
My DID had become more difficult because we were in the middle of selling our home in Australia and moving to the UK. Stress exacerbates my condition. I had been feeling panicky and I think I was losing bits of time. Losing time just means that someone else in my internal system is taking over for me. That is basically what DID is all about. During a child's most creative years (3-6 years mostly), and if there is horrible abuse/trauma to that child, the child creates different "alters" to take over and protect the main "self" from having to deal with the trauma. It also sets the person up for victimization in later life.
For example, I was gang raped in a University fraternity house. I know something happened, but it wasn't until years later that the true horror of the memory came through by abreaction (abreaction /ab·re·ac·tion/ (ab″re-ak´shun) the reliving of an experience in such a way that previously repressed emotions associated with it are released.). I don't know for sure if "I" experienced that rape or if it was a more willing alter (some children are trained to take part in sexual episodes with perpetrators, so they might feel that inappropriate sexual activity is OK).
April 25, 2018 | No Comments » | Topics: Answers |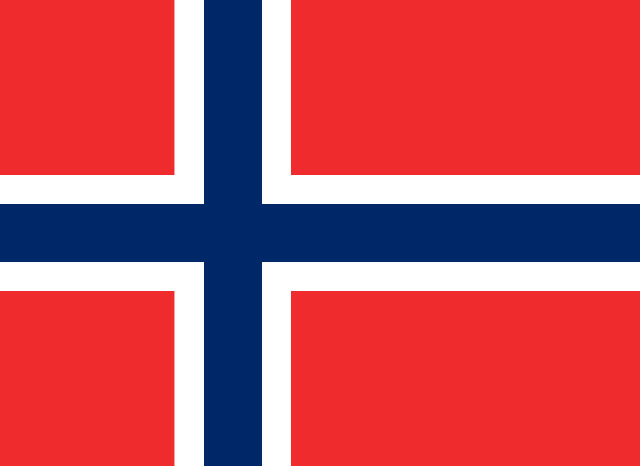 Why does Norway have much less gun violence than america even though gun ownership is very high? 
First and foremost, there isn't a culture of being afraid, which is more present in the US. This results in less of a wish to "have a gun to protect yourself". Wanting to have a gun to protect yourself is common in the US even among regular people, and is included in gun safety training. In Norway, 25 years ago when I regularly hung out with criminals in the rave scene, it wasn't even common among career criminals to want to have a gun for protection. It was possible to get one, but it was non-trivial. I never encountered an illegal gun, though I've encountered plenty of legal ones.
But that brings us to another aspect of this: There's very little long-term crime culture in Norway. Crime tends to be a thing that young people do and then grow out of. This again ties into a few different things:
April 25, 2018 | No Comments » | Topics: TRUTH |

Just before killing 10 in Toronto, Alek Minassin posted, 'The Incel Rebellion has already begun!'
If you don't yet know the definition of an "incel," you were probably far from alone until a few days ago, when 25-year-old Alek Minassian allegedly drove a rental van into a crowd of people in Toronto, killing 10 and injuring at least 14 others. Recent updates report that his victims are primarily women.
What does Incel mean?
Incel means Involuntary Celibate, a person who, if you take the term literally, can't have sex despite wanting to. In practice this goes beyond simply having sex and enters the realm of having no possibility of finding a partner, either to get validation, love, or acceptance from. Sex is mostly secondary, though just like in every group a minority of incels disagrees.
April 25, 2018 | No Comments » | Topics: Man-Up |
Because when we give too many fucks, when we choose to give a fuck about everything, then we feel as though we are perpetually entitled to feel comfortable and happy at all times, that's when life fucks us.
Indeed, the ability to reserve our fucks for only the most fuckworthy of situations would surely make life a hell of a lot easier. Failure would be less terrifying. Rejection less painful. Unpleasant necessities more pleasant and the unsavory shit sandwiches a little bit more savory. I mean, if we could only give a few less fucks, or a few more consciously-directed fucks, then life would feel pretty fucking easy.
What we don't realize is that there is a fine art of non-fuck-giving. People aren't just born not giving a fuck. In fact, we're born giving way too many fucks. Ever watch a kid cry his eyes out because his hat is the wrong shade of blue? Exactly. Fuck that kid.
Developing the ability to control and manage the fucks you give is the essence of strength and integrity. We must craft and hone our lack of fuckery over the course of years and decades. Like a fine wine, our fucks must age into a fine vintage, only uncorked and given on the most special fucking occasions.
This may sound easy. But it is not. Most of us, most of the time, get sucked in by life's mean trivialities, steamrolled by its unimportant dramas; we live and die by the sidenotes and distractions and vicissitudes that suck the fucks out of us like Sasha Grey in the middle of a gangbang.
This is no way to live, man. So stop fucking around. Get your fucks together. And here, allow me to fucking show you.
The Subtle Art of Not Giving A F*ck – Mark Manson
April 25, 2018 | No Comments » | Topics: Sports |
Edson Barboza WOBBLES Kevin Lee
April 25, 2018 | No Comments » | Topics: Babes |