July 12, 2018 | No Comments » | Topics: Funny Pictures |
July 12, 2018 | No Comments » | Topics: Funny Pictures |
When im watching TV and my wife calls my name from the other end of the house
July 12, 2018 | No Comments » | Topics: Babes |
July 11, 2018 | No Comments » | Topics: Links |
What 100 Americans Have To Say About Their Jobs – The Atlantic
These Are The Best (And Worst) States For Jobs In 2018 – Swirled
Mozart on how to unlock your inner creative genius – Ladders
This Cannon Unclogs Toilets Instantly – Amazon
How Much to Put Down on Your First House – Two Cents
How to Stop Gossiping, According to Experts – VICE
The Men Who Wear Fitbits to Track Their Coke Benders – Mel Magazine
There's An All New Ariel Atom With The 320 HP Honda Civic Type R Engine – Jalopnik
This Mini-Camper Can Be Used As A Trailer Or A Rolling Apartment – Awesome Galore
Why Does Every Soccer Player Do This? – NY Times
Everyone Gets A Free Slurpee At 7-Eleven Today – Thrillist
Cops Investigating XXXTentacion Murder Case Arrest Second Suspect – TMZ
Megan Fox In Lingerie Is Just What The Doctor Ordered – Yes Bitch
Foods to Seriously Avoid If you're Trying to Lose Weight & How to Replace them – The Weekly Cut
Papa John's Founder Used N-Word On Conference Call – Forbes
Stolen Military Drone Documents Found for Sale on Dark Web – WSJ
Ajit Pai's FCC Doesn't Want to Hear Your Complaints Unless You Pay Them $225 – Gizmodo
Is It Time to Invest in Marijuana Stocks? – The Motley Fool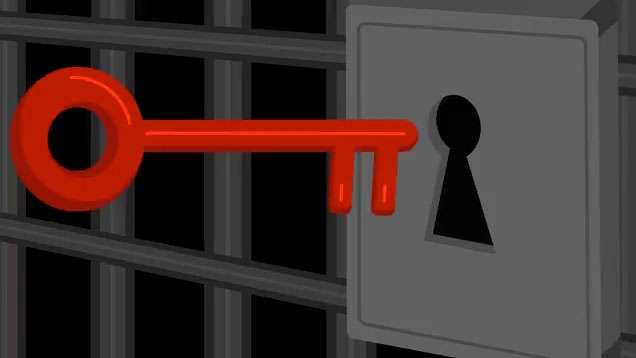 Sex In Prison 101 – The Concourse
The Essential Guide to Eating California – Eater
Sara Jean Underwood is Hot and Oiled Up of the Day – Drunken Stepfather
This Common Word Makes You Sound More Negative Than You Want To – Fast Company
21 Men Describe The Best Sex They Ever Had – Thought Catalog
Bella Thorne's Huge Side Bewb – Hollywood Tuna
5 Reasons Why You Should Never Take A Cheater Back – Odyssey
Woman Smashes 91-Year-Old With Brick And Tells Him "Go Back To Mexico!" – NBC
How happy, healthy, and secure are Americans? A Gallup survey reveals how Americans from different states rate their well-being – National Geographic
Stop Giving Toxic People Your Time – Darius Foroux
7 International Cities Where You Could Live in Luxury Without Breaking the Bank – Urban Daddy
July 11, 2018 | No Comments » | Topics: The Dumping Grounds |
July 11, 2018 | No Comments » | Topics: Story, WTF |
An artist in the Philippines has been slammed on social media after devising a self-made mini electric chair to execute a cockroach that had the misfortune of flying into the artist's window on a hot day.
According to his Facebook, Gabriel Co Tuazon, caught the flying insect in an old matchbox on Wednesday and decided to design and build a mini wooden chair and connect it to battery wires and a light bulb. He then videoed himself strapping the insect to the chair, placing a metal lid on its head and plugging in the wires sending an electric current through the tiny body of the insect – the roach writhing in pain as the current penetrated its body.
July 11, 2018 | No Comments » | Topics: Story |
Maedeh Hojabri is an 18-year-old Iranian who garnered a large social media following through Instagram. Videos of her dancing and lip-synching sans headscarf have garnered thousands of views. But when Iranian officials discovered Hojabri's videos, they reportedly arrested her, according to Al Jazeera.
In Iran, women are not allowed to dance in front of men, unless they are close family members. They are also required to wear headscarves in public. Hojabri's videos appear to have been recorded in private spaces, sparking conversations about what is considered public and private when technology is involved. Some of Hojabri's videos also feature Western music, such as "Wild Thoughts" by DJ Khaled featuring Rihanna and Bryson Tiller or "Wherever, Whenever" by Shakira. Western music is banned from state radio and TV stations in Iran.
July 11, 2018 | No Comments » | Topics: Answers |

What happens when a sniper is caught by the enemy?
In past wars, very bad things. On the Eastern Front of World War II, most German snipers were careful to try to disguise their role as a sniper. If they were caught by the partisans or some more vengeful units of the Red Army, they could be expected to be tortured to death. In Sepp Allerberger's memoir Sniper on the Eastern Front, he mentions incidents in which a captured Wehrmacht sniper was found castrated and his sniper rifle was shoved up his rectum as far as the back sight. In another incident, partisans sawed off the limbs of a captured sniper, using tourniquets to ensure that he didn't bleed to death. They then sawed him in half from the groin upwards.
Whilst I would take such horror stories with a grain of salt—though I don't doubt that horrible things happened during WWII—snipers captured by the enemy and identified, or at least suspected to be snipers can expect some very rough treatment.
July 11, 2018 | No Comments » | Topics: Man-Up |
(photo: Flo Maderebner)
Every interaction between two humans can lead to a physical escalation. Most people will flee when confronted with this possibility. This can limit our choices, because we don't act in such way that might spark a fight with another individual, even if that action leads to getting something we want.
Being ready to face the ultimate consequences if any situation goes wrong lets you take more risks, makes you more assertive and unconsciously increases your confidence around other people.
See that girl with the jock that you want to meet? Let's do it! Who gives a fuck if the jock tries to intervene? In the worst scenario I'll just punch my way out.
See that idiot in my social scene who's always mocking me and giving me a hard time? I'll give him shit. Did it hurt his feelings and now he's angry? Who gives a fuck? In the worst scenario I'll just punch my way out.
The examples above may seem exaggerated or taken directly from Fight Club, but let's be honest: how many times do we restrain ourselves from doing or saying something because we fear that situation might go wrong and escalate to a fight? True freedom of action in our society comes from knowing that no matter how worse a situation can get we will know how to fight our way out.
The effects of learning this skill can be felt in every human interaction that you have. You will be more outspoken and you will talk to others with more calm and confidence. Women and men will feel your change in body language. You will not let others talk you down, and people will think twice before double-crossing you or talking shit behind your back. A world of possibilities in human interactions will open before your eyes, as you will stay relaxed and secure about yourself no matter how bad it gets.
Check out the rest of the article here
July 11, 2018 | No Comments » | Topics: Sports |
This guy got knocked out 3 times! Worst ref ever!